Cheesy Bacon "Potato" Salad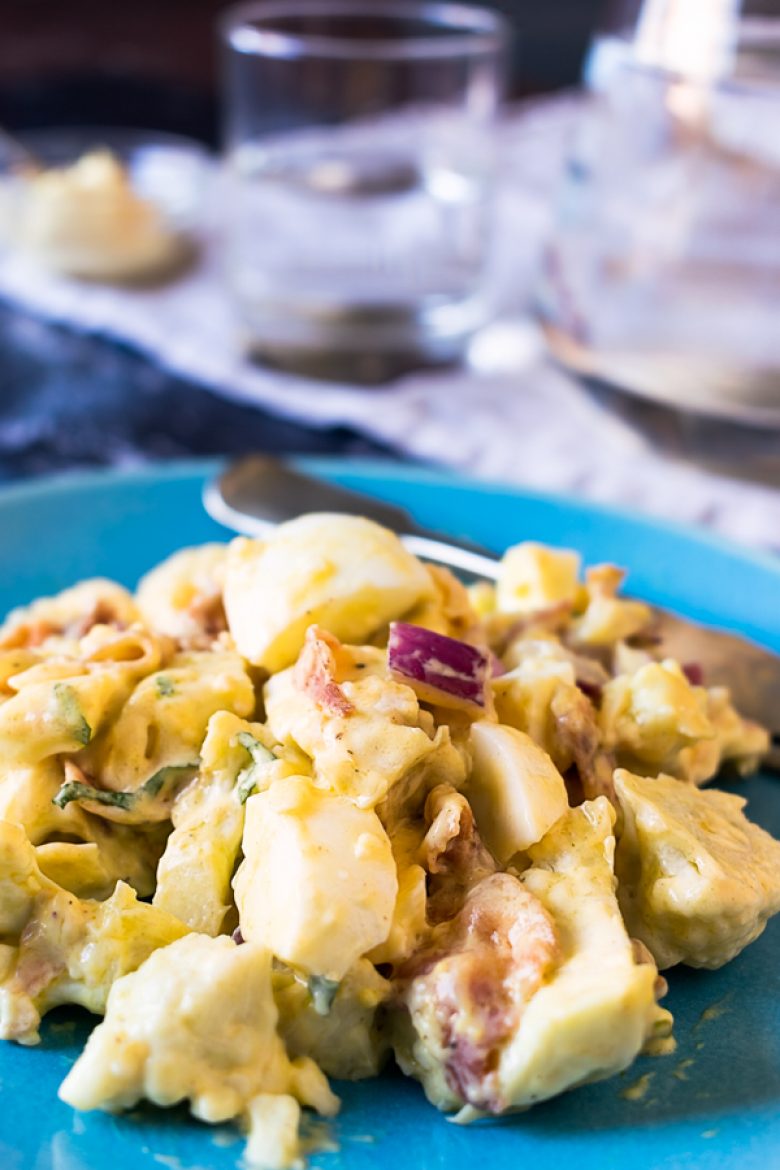 Ingredients:
shredded cheddar cheese
1/2 Cups
bacon (slices)
6
cooked and chopped
fresh dill
1 Tablespoons
chopped
Preparation mode:
Instructions:
1. Place the eggs in a medium saucepan and cover with 1 inch of cold water.
2. Cover and bring to a boil then remove from heat and let stand 10 minutes before draining and rinsing in cool water to stop the cooking.
3. Peel the eggs and dice them into a large mixing bowl.
4. Chop the cauliflower into bite-sized pieces and place in a steamer basket set over 1 inch of water in a medium saucepan.
5. Steam the cauliflower for 4 to 5 minutes until just tender then drain and rinse with cold water.
6. Add the cooled cauliflower to the eggs and toss with the remaining ingredients.
7. Adjust seasoning to taste then serve or chill until ready to serve.
Nutrition: 245 calories, 19g fat, 11g protein, 3.7g carbs, 1g fiber, 2.6g net carbs
Footnotes:
Rami & Vicky Abrams created Tasteaholics.com in 2015 to master the art of creating extremely delicious and healthy low-carb food while researching the truth behind nutrition, dieting, and overall health. Their mission is to continue to grow the keto and low-carb movement and help their followers improve their health and outlook on life through nutrition.