Creamy Carrot Soup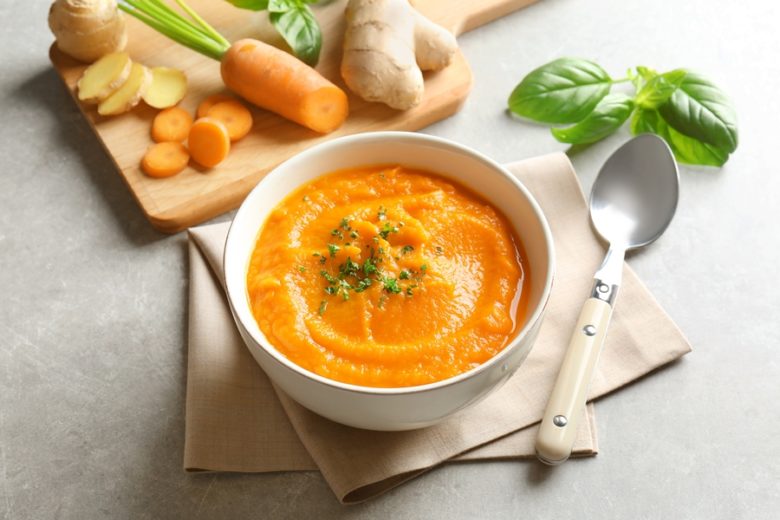 Ingredients:
Chopped White Onion
2 Cups
Carrots, cut into 1/2 inch dice
1 1/2 Pounds
turmeric powder
1 Teaspoons
freshly ground black pepper
1/2 Teaspoons
preservative-free, sugar-free vegetable broth or stock
5 Cups
full fat coconut milk
1 Cups
Preparation mode:
1. Set the Instant Pot to Saute. Add the oil, onions, carrots, celery, and garlic and saute for 5 to 7 minutes until onions soften and start to become translucent.
2. Add the turmeric, curry, ginger, cumin, salt, and pepper and mix for 30 seconds to 1 minute more.
3. Add the broth and milk and stir.
4. Close the pot and lock the lid. Set the Instant Pot to High Pressure and cook for 5 minutes. Carefully open the pressure release valve after the time is up.
5. Use the immersion blended directly in the Instant Pot to blend the carrot soup.
6. Ladle into individual serving dishes and serve warm.