Pistachio ice cream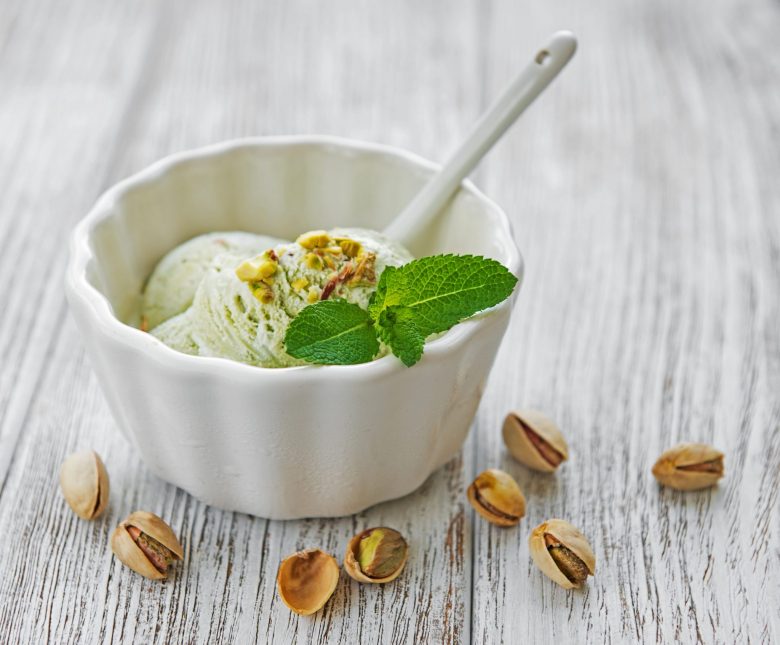 Ingredients:
pilled pistachios
1/4 Cups
almond extract
1/2 Teaspoons
shelled pistachios
1/4 Cups
Preparation mode:
1. Place all ingredients, except the shelled pistachios in a food blender.
2. Process on high until smooth.
3. Transfer into a container and sprinkle with the shelled pistachios.
4. Freeze for 5 hours.
5. Serve and add a few mint leaves on top.
Footnotes: