Ingredients:
Coconut Flour

Large Eggs

Swerve

Kewpie Mayo

Japanese Mayo - can purchase on Amazon or a local Asian Supermarket

Carbonated Water

Vanilla Extract

Baking Powder
Preparation mode:
1) Gather all the ingredients.
2) If using muffin pan, heat oven to 350 F.
3) In a large mixing bowl, combine coconut flour, Swerve and baking powder.
4) Add eggs, mayo, vanilla extract and mix well until no there are no clumps.
5) Next, add the carbonated water  and mix slowly until combined.
6) If using muffin pan, generously grease with cooking spray and pour batter until 1/2 full.
7) Bake for 18-22 minutes.  Stick a toothpick down the center of the hotcake to check for doneness.  Hotcakes are done when batter doesn't stick to toothpick.
6) If using a skillet, generously grease pan and heat on medium low.
7B) Pour approximately 2 tablespoons onto skillet and cook for 4-5 minutes on one side.  Do not try to flip early or else the pancake may break apart.
8B) After 4 to 5 minutes have past, carefully flip the pancake over and cook for another 1-2 minutes.
9B) When both sides of the pancake are golden brown, remove from pan and plate.
10) Serve these Japanese hotcakes topped with whipped cream, sliced strawberries, sugar free maple flavored syrup!!
Footnotes:
/* Style Definitions */
table.MsoNormalTable
{mso-style-name:"Table Normal";
mso-tstyle-rowband-size:0;
mso-tstyle-colband-size:0;
mso-style-noshow:yes;
mso-style-parent:"";
mso-padding-alt:0in 5.4pt 0in 5.4pt;
mso-para-margin:0in;
mso-para-margin-bottom:.0001pt;
mso-pagination:widow-orphan;
font-size:10.0pt;
font-family:"Times New Roman";
mso-ansi-language:#0400;
mso-fareast-language:#0400;
mso-bidi-language:#0400;}
 Japanese Pancakes (AKA Hotcakes)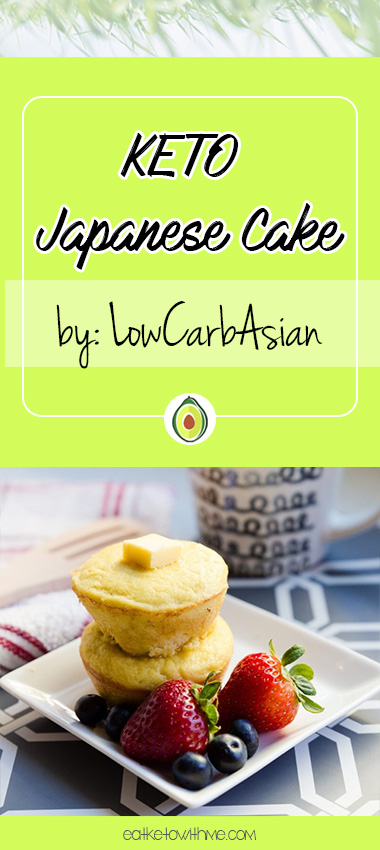 Links: